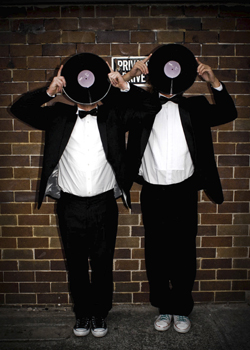 Si Silvestre Martínez y Peterson Johnson, alias Yolanda Be Cool, se encontraran en los Carpenters, estarían cantando"We´ve only just begun".

Con su primer single, "Afro Nuts" han otorgado licencias a Fabric 49, mezclándolo Buraka Som Sistema, Wax On, Fake Blood, Mashed, Miami Horror y Beni, Neon Essential Vol 2, Grant Smillie, Don Diablo y Rose Ruby...

Yolanda Be Cool se ha convertido rápidamente en un nombre muy familiar dentro y fuera del studio.

Estos dos genios tienen mucha más experiencia que su trayectoria como Yolanda Be Cool. La mezcla lo es todo, pajaritas con Converse, Hip hop con Techno, ruídos salvajes y discotecas, chicas guapas y tatuajes, habitaciones no utilizadas de hotel... como ellos dicen: "Fiesta tecnológica". Su mayor satisfacción ha sido que sus compañeros, como "Solo", "Renaissance Man", "Round Table Knights y Radioclit", "Drop the Lime", "Brodinski y Malente" (por citar sólo a unos pocos) fueron los más dispuestos a dar los primeros apoyos en sus temas, por no mencionar el apoyo de radio de "Kissy Sellout and Sinden!

We no speak Americano ha sido sin lugar a dudas una de las sorpresas de 2010, indiscutible Nº1 en 20 países.