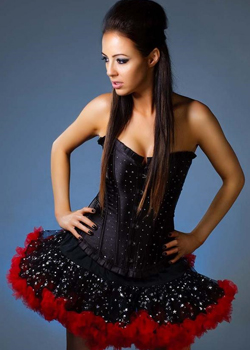 Lisa Rose made her way through the entertainment industry leaving foot prints wherever she passed. In 2001 she joined an all girl group 'Lemonescent' charting 3 top ten hits in her native Scotland. The promotion took charge with music videos including play-listings in popular television channels in the British scene such as MTV, THE BOX, MAGIC, VH1 each video took Lemonescent on exciting promotional Radio tours all over the UK including interviews with the major stations of the country (Radio 1, Clyde 1. Galaxy, Metro, Real Radio...) and some programs in (GMTV, CBBC, LORRAINE KELLY..) Amongst the campaigns they shared stages with the Popstars of that moment (Blue, Liberty X, Sugarbabes, Atomic Kitten, Will Young, Sophie Ellis Bextor...) in front of multitudes of up to 80,000 people.

With Lemonescent reaching it's peak Lisa Rose decided to pursue her dream alone in the persuit of becoming a soloist and to write her own material. Searching for something deeper within herself she joined forces with a prestigious Producer and composer of JAZZ Mr Wayne Brown. Working on flavors of smooth Jazz and emotional grooves she later released an album called FUNKY, under the name MADDISON, available on cdbaby.com.

In 2007 Lisa Rose moves to the USA, Los Angeles to be united to an up and coming group but again ending solo with her writing her own material with Producer Dan Chase. With her return to Europe Lisa Rose discovers her talent for writing in the Dance genre and enters the dance world working with Producers such as, Ian Van Dahl, United Nations, Royal Gigolos, DJ Dan Thomas, later developing into singing tours in Moscow, Shanghai, Wen Zou....including the biggest club in China SOS Club. 2009 Lisa Rose arrives to Majorca to work with WE LOVE, amongst numerous other Producers. Lisa Rose is also now working on 1 of 2 celtic chillout albums with Christophe Chantzis the master behind Ian Van Dahl and Dee Dee. Watch this space...